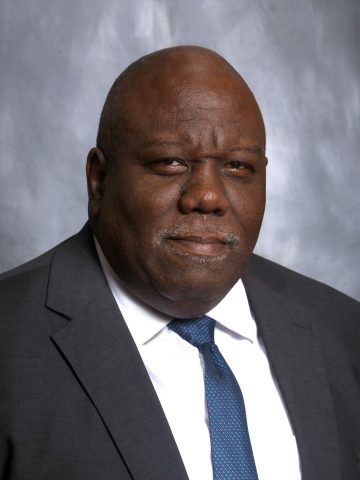 In harmony with the General Conference, North American Division, and Atlantic Union policies, the treasurer's office serves the Bermuda Conference territory with responsibility for financial operations.
The treasurer provides administrative and financial leadership to the Bermuda Conference, serving as trustee of the funds it receives and the necessary policy and administrative coordination of the financial operations within the Bermuda Conference.
W. Aaron M. Spencer is the second child and only son born to loving parents Mr. W. Austin M. and Mrs. Muriel Spencer (deceased). He was raised in South Shore, Warwick, Bermuda and fondly treasures memories of his childhood. He grew up in a Methodist Christian home and was introduced to the teachings of the Seventh-day Adventist as a teenager by his mother, who was convicted when attending a C D Brooks evangelistic meeting. He was baptized into the Warwick Seventh-day Adventist Church while attending Oakwood University. He graduated with his bachelor's degree in Accounting. He continued his educational pursuits at Atlanta University where he obtained his Master's in Business Administration (MBA) with an emphasis in accounting and later qualified as a Certified Public Accountant (CPA). 
Despite all of his corporate accomplishments, he is most proud of his successes as a family man – husband and father. "As for me and my house, we will serve the Lord." He has been married to his beautiful wife Mrs. Marcia Spencer (nee Nathan) for 35 wonderful years and they have 3 children: Michelle Spencer, MD, Monica Kelly (nee Spencer) and W. Aaron M. Spencer, II. His ultimate goal is to see his family and friends in God's kingdom. Mark 8:36 "For what shall it profit a man to gain the whole world and lose his soul." 
After retiring from working at the Butterfield Bank, Aaron was afforded the opportunity to serve as Treasurer/CFO for the Bermuda Conference of Seventh-day Adventist. In this capacity he cherishes this blessing of being able to dedicate his God-given talents in service, which has proven to be very rewarding. Aaron looks forward to Christ return and hearing God's words, "well-done, thy good and faithful servant."
Elder W. Aaron M. Spencer